Hello everyone,
So who am I?
I'm just a girl that wants to live forever and I want to learn how to fly 🙂
So a little about me: My name is Emma and my friends and family often describe me as a loud, spontaneous and adventurous person that certainly likes to speak her mind! And well, I do have to agree.
I grew up in the Portuguese countryside close by the beach and in the middle of a massive family.
I had a very happy childhood and even happier teenage days, but I have always lived in a dreaming world. However, I have been running after my dreams and they have always been coming true.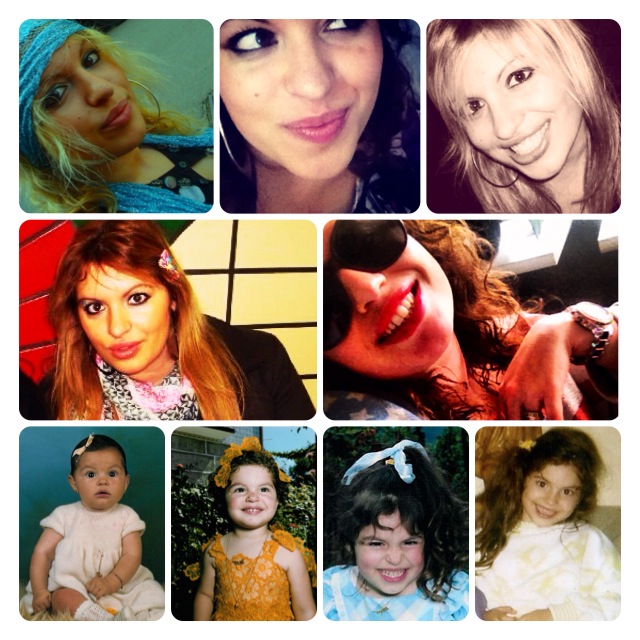 I need to be constantly challenged and feel like I am on a mission…
7 years ago, 3 days after I finished my 5 years degree, I have moved to London against my family's will! I had €200 on my pocket, a big dream and my journey started by living in a house with 48 people (no joke!). 7 years later I am leaving London as a successful Recruitment Director of a Recruitment company and also leaving the flat in a mansion building in Maida Vale, my favourite part of the town where I lived happily with "just" 3 good friends :p
The thing is, my biggest passion has always been traveling!
I remember so well my first big international trip with my family. I was 8 and we went to Israel. Its incredible as I can recall pretty much the entire trip. Everything was so different from my own culture and that was when I got the bug. Then after another couple of big trips with my parents, I had several stints of solo travel since I was 18 to places such as Brazil, all around Europe, Africa and South East Asia. In particular when I travel to SE Asia on a one month trips, I would always meet several long term travellers, and I remember to think: "right, I am here for 3 weeks, and these guys are here for 18 months" I am just smelling what they are eating. I want this.
There's nothing better than getting to know new cultures and discover new things, smell new fragrances, taste new flavours, listen to new languages and dialects and getting to know new and diverse people!
So, when people ask me what I do or what am I, I don't want to say I am a psychologist, or a Recruitment Director… as nothing defines me better than I am a dreamer and I am a happy traveler.
Hope you got a better picture of who I am , however if you really want to know me a bit better, let me tell you what my concept of fun is and tell you a few curiosities about me.
So for me, fun is:
Dancing with giant turtles and gay fish in the turquoise Indonesian Islands;
Is organising a party in the middle of Sahara desert surrounded by camel poo and toothless camel keepers – honestly the best party i have organised 😀
Is seeking the perfect sunrise at 4am in the middle of old civilisations in Cambodia;
Is bungee jumping with strangers in Brazil;

Is breaking in inside an old castle in Scotland after midnight just because we thought it was fun, and obviously create some havoc;

Is being kidnapped in Egypt (well not that fun actually!);

Is almost getting arrested by the Chinese after jumping on the Olympic swimming pool as wanted to be M Phelps for a few minutes – sadly security wasn't impressed 🙁 ;

Is definitely swimming at night with glowing plankton at "the beach" in Thailand, would be funnier if Di Caprio would join me there tho;

Is being like Tom Hanks and end up living in an airport in Germany for 3 days;

Is be followed by paparazzi in NY for over an hour – couldn't deal with it every day for sure so thumbs up to Mrs Beckham…;

Is climbing Mt. Fuji (with absolutely no gear) during the night to see the sunrise and almost froze to death but being the happiest (for a few minutes) when the sun finally came out;

Is adventure myself in the middle of the bush in Africa – getting lost and almost being attacked by Pumbas (not as sweet at Simba's friend :p) while I could actually hear lions roaring not that far…;

Is running away from the Thai Mafia that actually wanted to kill me, not that fun actually;

Is organizing a party in a Indian train as a revenge after so many nights of people being inconsiderate… And well, let's say everyone got to know "Feeling Good" (Nina Simone) by heart as I sang it over and over and over again;

 (to be continued… ;p )
A few little curiosities about me:
90% of my best friends are gay or lesbian
I do not drink any alcohol, coffee, or take any drugs or smoke (I'm hyper instead)
I grew up wanting to be Indiana Jones, and later on Lara Croft
I absolutely love Music & singing and the first (and 2nd, 3rd, …etc) money I ever made was singing
I have never owned a TV and do not watch it at all… I think it's a waste of time
I am pretty positive I have a 6 sense on reading people, however I am a looser at maths
I am crazy about changing my visual, especially my hair! Shape, size, colour. You name it and I've done it!
I grew up with the Girl Power philosophy: Hooray to the 90s and to the Spice Girls
I am an insomniac, and since I was 12 I felt like an owl
When I don't feel like an owl I feel like a lioness
I have an predisposition to get my self in trouble, it just happens, is not like I go after it ;p
I became vegetarian after watching a documentary and I think it was one of the best things I have done
I constantly feel like I am a relationship counsellor for gays (& straight people too)
I have lived in an airport for 3 days (just like Tom Hanks…. sort of)
I have a huge nail polish collection – over 100 different colours
Once I had the police at mines as I called them to help me get ride of "the weirdest guests" – not my guests!
I have addictive personality, haven't played a video game in over 10 years but can hear the same song NON stopping for weeks.
I am an activist at heart, I am always ready to fight for causes I believe, mainly equality (gender, colour, sexual orientation, animals, etc)
My nickname is Pink Bunny, remember the Duracell commercial? Well, that's me! I have always been hyperactive and I do feel sorry for my parents now
Usually I travel by myself with my faithful backpack, and I hold the most amazing memories from the days I'm exploring our beautiful world =)
I am happiest when I am chatting and connecting with people, especially from different cultures however they must be genuine, incredibly funny and bright – unfortunately we are a rare breed ;p